DIRECTORY - ORGANISATIONS > AWARDS, COMPETITIONS
DIRECTORY >> ORGANISATIONS >> AWARDS, COMPETITIONS
DESCRIPTION: Searching for the best of New Zealand artisan food and beverage products. Please give details and evidence of traditional skills, innovative production and an emphasis on true quality. What is it that makes your product stand out from the rest and demonstrates your passion as an artisan food or beverage producer? In order to participate in the awards, your business must fulfil the following criteria: • You must employ fewer than 19 permanent members of staff (full or part-time). • Your business must be fully independent, ie not a subsidiary of another company, organisation or trader; not a franchise; and not supported by any other organisation. • Your annual turnover must not exceed $5 million. Winners will be decided by a judging panel appointed by Cuisine. 10 finalists including one supreme winner will be selected from these finalists.
KEY WORDS: Food, beverage, artisan, producers, products, Cuisine magazine, in association with Caffe L'Affare.
DESCRIPTION: A panel of expert judges assessed a shortlist of around 76 restaurants throughout the country for the Cuisine NZ Good Food Awards 2015 (previously known as the Cuisine NZ Restaurant of the Year Awards). Each restaurant was visited anonymously by judges who paid for their meals. The top-scoring restaurants were then revisited to determine the winners of the awards. We introduced a new rating system to the awards in 2013, adopting the scores out of 20 and chef's hat rating system used in Australia by the renowned Good Food Guides. Chef's hats will now be awarded once a year at the annual Cuisine NZ Good Food Awards, while all restaurants reviewed by Cuisine magazine will now be scored out of 20, rather than awarded stars. An explanation of what the scores mean can be found in the text below.
KEY WORDS: Cuisine NZ Good Food Awards, restaurant, chef, cafe
DESCRIPTION: The Air New Zealand Wine Awards is the premier wine competition in New Zealand recognising excellence in winemaking. The competition is owned and organised by New Zealand Winegrowers, the national organisation for the country's 1,300 grape growers and winemakers. In 2009 1,655 wines were judged by a team of local and international judges to identify medal and trophy winners for each of the varietal categories. The competition has been running for close to 30 years and Air New Zealand have been the naming rights sponsor for the majority of that time. In conjunction with the Awards, a gala dinner is held to announce and celebrate the Elite Gold, Pure Elite Gold medal winning wines and the Trophy winning wines, and to acknowledge the talents of our winemakers.
KEY WORDS: Air New Zealand Champion Wine of the Show Trophy, Bell Gully Champion Sustainable Wine Trophy, JF Hillebrand New Zealand Ltd Champion Pinot Noir Trophy, Label & Litho Champion Chardonnay Trophy, O?I New Zealand Champion Sauvignon Blanc Trophy, BDO Champion Other White Styles & Rosé Trophy, Fairfax Media Champion Open Red Wine Trophy, Fruitfed Supplies Champion Syrah Trophy, LatitudeGT Champion Pinot Gris Trophy, Newstalk ZB Champion Other Red Styles Trophy, New World Champion Open White Wine Trophy, New Zealand Winegrowers Champion Gewurztraminer Trophy, New Zealand Winegrowers Champion Merlot Trophy, Plant & Food Research Champion Riesling Trophy, Rabobank Champion Cabernet Sauvignon or Merlot/Cabernet Blend Trophy, Stuff.co.nz Champion Sparkling Wine Trophy, Wineworks Champion Dessert Wine Trophy, Corbans Viticulture Champion Exhibition White or Sparkling Wine Trophy, Kapiti Champion Exhibition Red Wine Trophy
DESCRIPTION: To give recognition to viticultural excellence and to recognise the influence of grape growers and their vineyards in creating the unique qualities of New Zealand wines, by judging the wines made from grapes grown on such specified vineyards. Pioneering viticulturist Romeo Bragato was a perfectionist who fully recognised that "good wines are grown in the vineyard". The Bragato Wine Awards salute that vision. The Awards, organised and held by New Zealand Winegrowers each year as part of the Romeo Bragato conference, are New Zealand's only grapegrower awards. A complete list of trophy and medal winners can be downloaded from www.wineshow.co.nz.
KEY WORDS: Gold, Silver and Bronze medals, Pure Certificates, Champion Amateur Wine, The Mike Wolter Memorial Trophy The Tom McDonald Memorial Trophy The New Zealand Wine Cellars Spence Brothers Trophy The Friedrich Wohnsiedler Trophy The Bill Irwin Trophy The Alan Limmer Trophy The Brother Cyprian Trophy The Richard Smart Trophy - Reserve Champion Wine, The Bragato Trophy - Champion Wine of Show.
DESCRIPTION: The NZ International Beer Awards is a competition organised annually by the Brewers' Guild to celebrate excellence in the brewing industry, which includes beer, innovation/achievement and beer writing. The Awards are held in esteem worldwide due to the reputations of all involved in organising, staging and judging the event, with a world class selection of judges from New Zealand, Australia, America and beyond. This diversity of background and quality of judge ensures that the Awards have a huge reputation across the globe as one of the most prestigious accolades a brewer can win. Now in its ninth year of operation, this globally recognised, world-class beer competition is open brewers of all production sizes in NZ and from overseas for packaged and draught beer. Local and international beers are judged over a three-day period by a panel of selected experts from New Zealand and globally.
KEY WORDS: Brewers Guild of New Zealand, beer, brewing, awards, competition
DESCRIPTION: We specialise in all aspects of Food particularly dairy which covers both the commercial and artisan dairy market
KEY WORDS: ANZAC agent for C van't Riet Dairy Technology Holland specialising in commercial dairy installations and Italian Food Technology specialising in commercial Food Shelving; provider Precision Cut Textiles Ltd UK of blue disposable Cheesecloth; Sacco Italian cultures enzymes & yeasts
DESCRIPTION: Devro New Zealand Sausage Competition. The sausage competition has been running in various forms since 1994 and is now well established as an annual highlight for butchers and smallgoods manufacturers. In 2007 the competition was rebranded to the Great New Zealand Sausage Competition and pushed into the retail level with on-pack stickers which clearly identify the Supreme winner, as well as Gold, Silver and Bronze medalists. In 2011 the competition had a makeover once more to become the Devro New Zealand Sausage Competition. We now see over 450 entries from all over the country.
KEY WORDS: Devro New Zealand Sausage Competition, Retail Meat New Zealand, best sausage, butcheries, smallgoods, Beef , Pork , Saveloy / Polony / Cocktail , Pre-cooked / Barbeque , Flavoured Pre-cooked / Barbeque , Flavoured , Traditional , Frankfurters and Rounds (Pre-Cooked) , International , Bratwurst/Boerwors , International Mild , International Spicy , Gourmet
DESCRIPTION: The national organisation unifying a network of authentic Farmers' Markets throughout New Zealand. Our vision is to… "create a clear distinction between Authentic Farmers' Markets and other markets; providing the support needed by Farmers' Markets to ensure the long term sustainability of local food production throughout New Zealand."
KEY WORDS: Farmers' Markets NZ, New Zealand, farmers, local, cuisine, fresh, honest to goodness, authenticity, FMNZ, market, regional, cuisine, food, produce, local producers, artisan, Taste Farmers' Markets New Zealand Awards, Outstanding In Their Fields.
DESCRIPTION: The Hawke's Bay A & P Bayleys Wine Awards is organised and event managed by the Hawke's Bay A&P Society. The committee is made up of Wine Industry and Hawke's Bay A&P Society representatives. This unique regional awards is the largest regional wine competition in New Zealand. Entries are only accepted from wineries with wine made from 85% Hawke's Bay Grapes. Entries are received from over 90% of Hawke's Bay Wineries which also includes multinational wine makers with vineyards in and out of Hawke's Bay
KEY WORDS: Hawke's Bay A & P Bayleys Wine Awards, Hawke's bay Winemakers, Hawke's Bay A&P Society, competition, wineries, Doug Wiser Memorial Trophy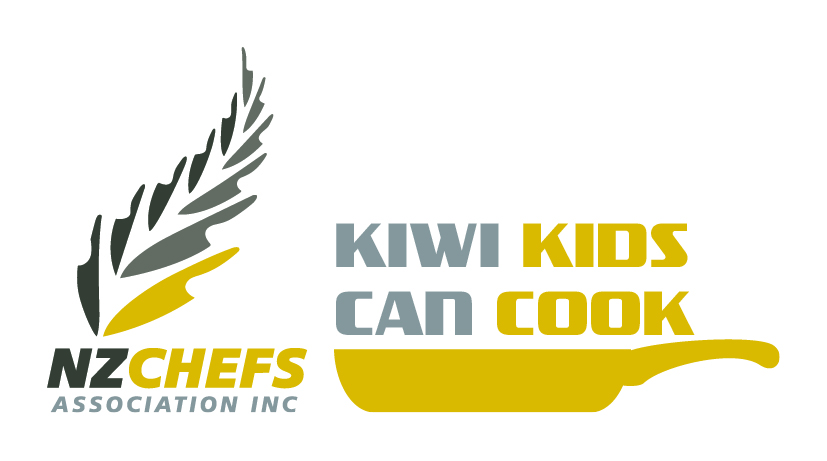 DESCRIPTION: A cooking competition aimed at getting primary school kids into the kitchen is coming to Auckland this August. The Kids Can Cook competition is open to children from Year 1 to Year 8 who attend a school in the Auckland Region. The entries will be judged by a panel of hospitality representatives who will select which children will go forward to the live "Regional Cook Off" at the NZChefs National Salon, at the Logan Campbell Centre on Sunday 2nd of August 2015.
KEY WORDS: Kids Can Cook, competition, NZChefs
LIST NOW AND GET:
Increased online visibility - benefit from our Google rankings
Food & beverage-specific links, boosting your site's Google rankings
Links to your website that generate relevant traffic, relevant enquiries
Login access to your own Listing management Dashboard
Standard Listing, with logo, unlimited sub-categories, $220 plus GST
PREMIUM Listing, highlighted, top-of-page, $400 plus GST.
LIST NOW | More details here